ABOUT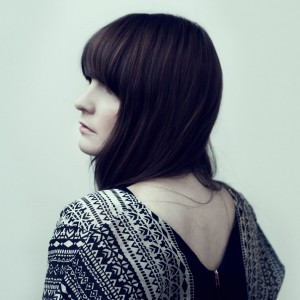 Jennie Abrahamson is back with a new solo album, the fourth since her debut "Lights" (2007) and three years after the release of "The Sound of Your Beating Heart", an album that generated plenty of air time and touring throughout Europe. It was never certain that there was going to be another album though. The journey that led to "Gemini Gemini" took her from a state of great tiredness of the music business to a brief swing by the university, a long reality escape on tour with her best friends in Ane Brun's tour band and finally; an unexpected awakening at a long arena tour through North America as supporting act and duet partner to her greatest childhood idol Peter Gabriel.
"It was quite a messy time, and it took a while to really understand what was going on. But I remember the exact moment where I felt I took back the music and the joy of it – I was wide awake in my hotel bed one night in California after we'd played a sold out show at the Hollywood Bowl, and I realized I had a feeling in my stomach that I hadn't felt for a very long time. The feeling of being in utmost peace and in the very moment – as if the body, thoughts and feelings for once are completely aligned with each other. Amazed that music have taken me on such unfathomable journeys, very lucky to have been given the opportunity to do this."
The messy time became a stepping stone into a new creative period. She wrote all the music during spring 2013, and recorded the album during summer in the Stockholm studio she's sharing with two friends. One will recognize her sound from the previous albums. The recipe is equal parts of 80's, wide expanses of northland, bell-like asian kitsch and noisy rhythms from warmer countries. She has always liked to mix and shuffle. The catchwords are minimalistic maximalism – she wants a lot of sound but from as few and clear sources as possible. Most of the music was written on mallets and kalimbas, something you can still hear in the production.
A first teaser track, "Phoenix", was released during fall while she was doing another tour supporting Peter Gabriel, this time throughout Europe. Where "Phoenix" offered elegant minimalism with its spare beat, rumbling bass and aerial vocals, first official single "The War" takes place in a parallell universe of extra all. Driven by a rolling beat and a sermonic choir, it covers an awakening to feminism and an urge to get into the fight for equal rights.
She claims to be fascinated by the inherent duality all humans seem to carry; our ability to both rationality and irrationality, good and evil, development and stagnation, our ever-elusive separation of sense and sensibility. This gave inspiration to the album title and the lyrical theme.
"GEMINI GEMINI" is produced by Jennie, with her studio colleague Johannes Berglund (Shout Out Louds, Jenny Wilson, The Knife) as co-producer. The album is being released through her own label How Sweet the Sound, with Border Music as the new distributor for the entire Nordic region. Contributors include drummer Mikael Häggström (Jenny Wilson, Ane Brun, Nåden), kawala flutist Roland Keijser, singer and cellist Linnea Olsson and the Wild is the Heart Choir: Ane Brun, Charlotte Centervall, Sarah Frey, Nina Kinert, Linnea Olsson, Monica Starck and AK von Malmborg.
During spring 2014 Jennie is playing a few chosen Nordic cities before once again going on a european tour to support and sing with Peter Gabriel. By the end of the tour they hit the Nordic region where they play Hartwall in Helsinki May 20, The Ericsson Globe in Stockholm May 22 and Spektrum in Oslo May 23.
PROMOTION:
Sweden:
Ebba Lindqvist PR
brev@ebbalindqvist.se
Norway:
This Is Pr
Kristina Nordbæk
kristina@thisis.no
Finland:
Exogenic Music Group
Saara Autere
saara@exogenic.com