France! An update, a book cover + free download of "She don't lie"!
"The Sound of Your Beating Heart" was at last released in France, in April. Here's one of the great reviews! So far we've played On çonnaît la musique at Europe 1 (broadcasted May 5th), but we're coming back to do Les Affranchis at France Inter in May and most importantly: two live shows during the ÅÄÖ Festival in Paris! More info in a former post, but we're playing La Maroquinerie on May 14th and Institut Suédois on May 15th. We are REALLY looking forward to this!
I'm on the cover of a book! French photographer Julien Bourgeois has made a beautiful book/iPad app about Swedish indie music, to be released May 10th. Go here to preorder your copy and read more about the project. After release date it will be available on Amazon.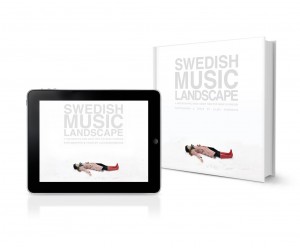 French radio station Radio Nova has been playing "She don't lie" frequently, so we decided to give away some free downloads of the track. Press the little arrow to the right to download your copy! Limited offer!
[soundcloud url="http://api.soundcloud.com/tracks/45316303″ iframe="true" /]
And finally, here's a live clip from our rehearsel space in Sthlm, caught on tape by french filmmaker Valerie Toumayan! More clips available on her I Love Sweden site!